Thulium is contained in bastnaezite and monazite.


Thulium is the 2nd rarest of the rare earth elements, next only to Promethium, which has almost vanished from the Earth's crust.

Because of its scarcity and high price, there are few widely-used Thulium applications. Its current uses are mainly scientific experimentation, and in portable x-ray devices used for areas where electric power is not available.

Thulium emits blue upon excitation, it is used in flat panel screens that depend on bright blue emitters and lasers.
Chemical formula:
Tm2O3

CAS No.: 12036-44-1
EINECS EC No.: 234-851-6
HS-Code: 2846901992
Industrial standard:
XB/T 202-2010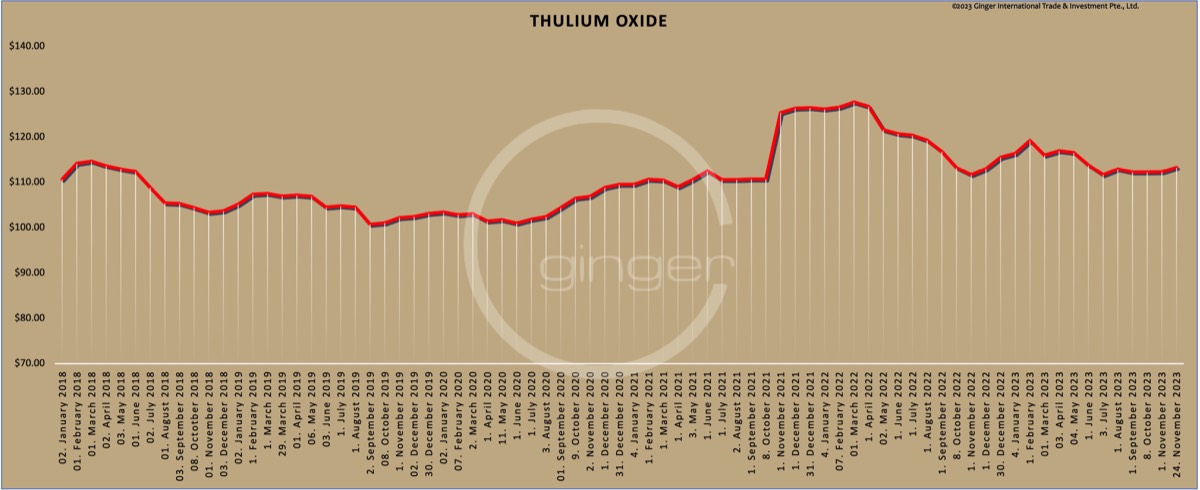 Price level of thulium oxide on [prices-B1] was ca. [prices-B26]/kg net Ex Works China, incl. 13% VAT.

This is not an offer, it is a general price information. Thulium is particularly rare and therefore actual, physical offer prices can well be significantly higher than this general price information. Please use at your own risk.

If you need a specific offer, please contact us and we will be delighted to serve you.