Ytterbium is contained in monazite as well as in euxenite and xenotime.

Ytterbium oxide is used as a colorant in glass and ceramics, in solar cells, as a dopant in garnet crystals in high-power solid-state lasers, as a dopant for stainless steel and in optical fibers.


Similar to thulium, ytterbium is used in portable x-ray machines where electricity is not available.
Chemical formula:
Yb2O3

CAS No.: 1314-37-0
EINECS EC No.: 215-234-0
HS-Code: 2846901970
Industrial standard:
XB/T 203-2006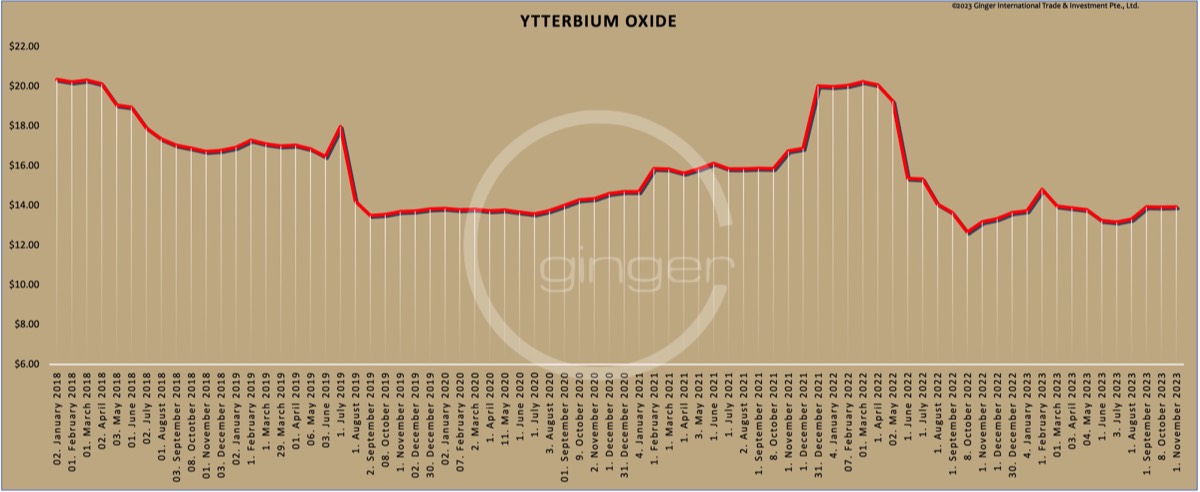 Price level of ytterbium oxide on [prices-B1] was ca. [prices-B27]/kg net Ex Works China, incl. 13% VAT.

This is not an offer, it is a general price information. Please use at your own risk.

If you need a specific offer, please contact us and we will be delighted to serve you.