Lanthanum oxide occurs in monazite and bastnaesite. Pure lanthanum can be obtained by the reduction of lanthanum fluoride using calcium metal.


Lanthanum (as LaNi5H7) is used in large quantities in nickel metal hydride (NiMH) rechargeable batteries for hybrid automobiles, as well as in hydrogen fuel cells (as H3La), as a petroleum cracking catalyst (FCC) and in mischmetal.
Lanthanum oxide is used for optical glasses and night-vision goggles. It is used in arc-tungsten welding electrodes and in automobile exhaust converters.
Chemical formula:
La2O3

CAS No.: 1312-81-8
EINECS EC No.: 235-200-5
HS-Code: 2846901200
Industrial standard:
GB/T 4154-2015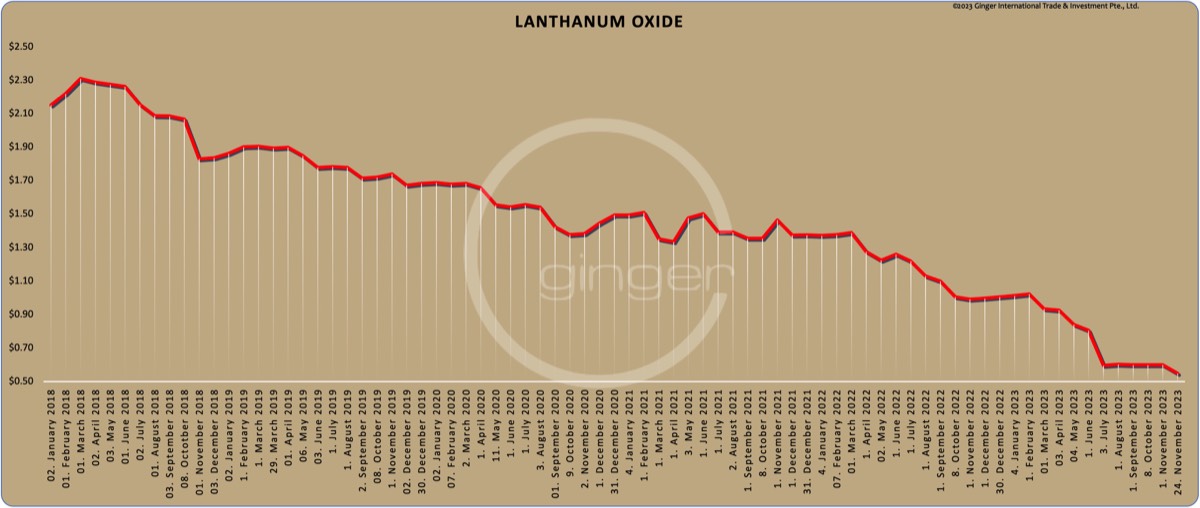 Price level of lanthanum oxide on [prices-B1] was ca. [prices-B5]/kg net Ex Works China, incl. 13% VAT.

This is not an offer, it is a general price information. Please use at your own risk.

If you need a specific offer, please contact us and we will be delighted to serve you.