Scandium is about as abundant as cobalt and occurs in small concentrations along with rare earths and in higher concentrations in thortveitite, euxenite, and gadolinite

Scandium is an alloy of aluminium in the manufacture of components in aircraft construction to improve the tensile strength and corrosion resistance while reducing weight.

Scandium makes aluminum weldable.

Chemical formula:
Sc2O3

CAS No.: 12060-08-1
EINECS EC No.: 235-042-0
HS-Code: 2846901980
Industrial standard:
GB/T 13219-2010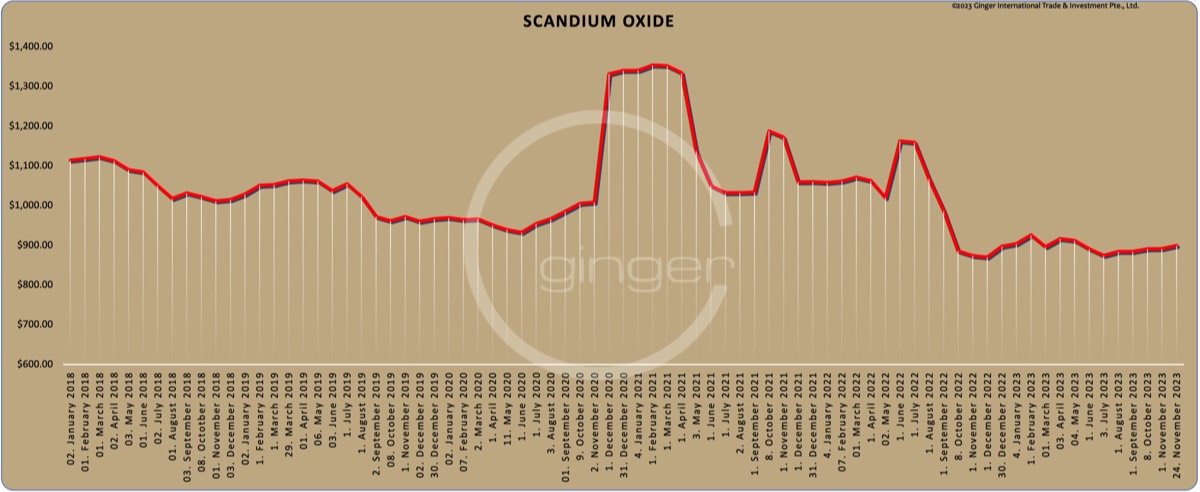 Price level of scandium oxide on [prices-B1] was ca. [prices-B25]/kg net Ex Works China, incl. 13% VAT.

This is not an offer, it is a general price information. Please use at your own risk.

If you need a specific offer, please contact us and we will be delighted to serve you.