Monazite is a reddish-brown phosphate mineral containing 35-71% rare-earth oxides. It is one of the main rare earth ores.

Most common is monazite-(Ce), (Ce,La,Nd,Th)PO4, but there are also monazite-(La), (La,Ce,Nd)PO4, monazite-(Nd), (Nd,La,Ce)PO4, and monazite-(Sm), (Sm,Gd,Ce,Th)PO4.

Chinese standards
XB/T 104-2015
(mining product monazite concentrate) and
GB/T 18114.1-2010
(TREO content)
Note: Specifications are known to vary, as this is a natural product.


General standard

REO: min. 55%


Typical composition

Total oxide (REO+ThO2): 66.2 %
ThO2: 9.2 %
P2O5: 29.2%
Acid insolubles: 4.0%


Others

Specific gravity: 5.22
Bulk density: 3,200 - 3,300 kg/m3


Chemical formula:

Monazite-(Ce): (Ce,La,Nd,Th,Y)PO4

Monazite-(La): (La,Ce,Nd)PO4

Monazite-(Nd): (Nd,La,Ce)PO4
CAS No.: 1306‐41‐8
EINECS EC No.:
HS-Code: 2612 2000 00 (China), 26122010 (EU)
Industrial standard:
XB/T 104-2015

IMDG Class: 7, if radiation levels are
≧
10 Bq/g

Calculation: 41 Bq/g for every 1% elemental Th plus 125 Bq/g for every 1% elemental U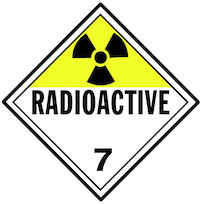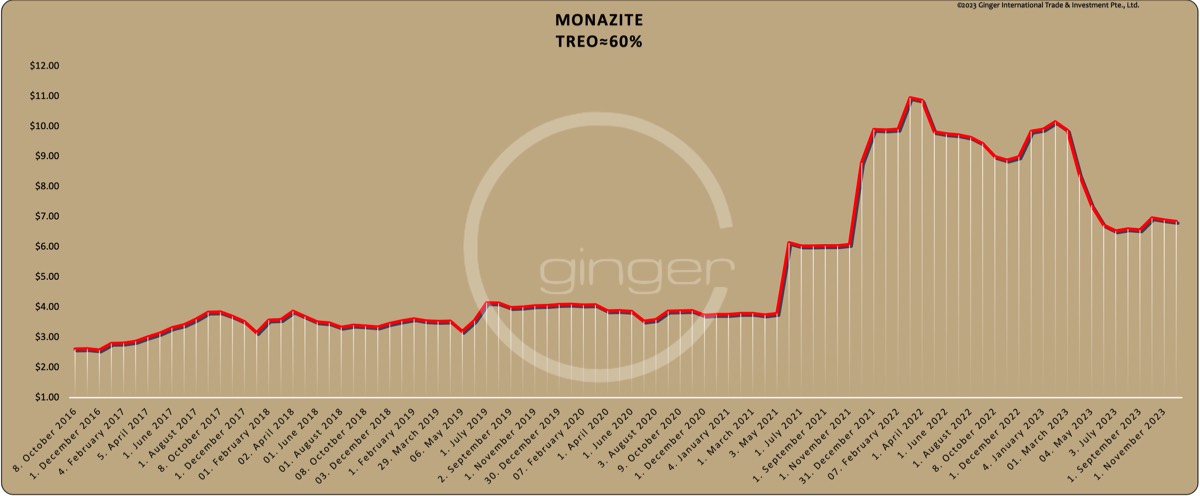 Price level of monazite TREO≈60% on [prices-B1] was ca. [prices-B2]/kg net Ex Works China, incl. 13% VAT.

This is not an offer, it is general price information. Please use at your own risk.

If you need a specific offer, please contact us and we will be delighted to serve you.