Russia: The Tomtorskoye Rare Earth Project
12 02 20 13:10
We offer this this brief, as not as much is known about Tomtor, compared to other rare earths projects in Canada, USA, Australia, etc.

This project has been in the pipeline since 1998, when the resource was confirmed by the Russian State Commission of Resources.

At the core of the Tomtor Rare Earth Project is the Russian company ThreeArc, owned by Russian billionaire Alexander Nesis.

In 2013
ThreeArc
had acquired 82,000 t of the "
Krasnoufimsk monazite
", stored since the 1960s.


GENERAL DESCRIPTION

In 2014 ThreeArc's Vostok Engineering won the tender for Tomtor's exploration license.

The deposit is located in Yakutia's Sahka Republic, ca 110 km east of the village of Ebelyakh.



The location is only accessible in winter. There are no roads.

In average, the Tomtorskoye deposit is deemed to contain in terms of oxides >5% niobium, >7% rare earths, ~5% titanium and >1% vanadium.

While many important details are kept secret, it seems the mineable ore quantity of Tomtor is ~30.52 million tons and TREO content is ~2.234 million tons, which would put Tomtor among our Top 10 deposits worldwide.

In most aspects Tomtorskoye is probably somewhat similar to the rare earth deposit in
Nechalacho, Thor Lake, Canada.
PLAN

The Tomtor concept is to mine 200,000 t of ore per winter season, when Tomtor can be mined, and ship the material to the Krasnokamensk processing facility to turn out ferro-niobium and rare earths concentrates. The rare earth concentrate would then be shipped to yet another facility for separation, turning out the following:

- Lanthanum oxide 2,200 t
- Cerium oxide 5,500 t
- Neodymium oxide 1,900 t
- Praseodymium oxide 500 t
- Terbium oxide 70 t
- Dysprosium oxide 130 t

and the remaining heavy rare earths as a mix, 1200 t, probably to be shipped off to China for separation. All-in 11,500 t REO per year.

On environmental concerns, shipping the ore on Siberian rivers thousands of kilometres to Krasnokamensk
was abandoned and instead Vostok Engineering plan to use winter roads
. Note, that Tomtor is inaccessible during spring and summer.

The first shipment of ore is planned for 2024.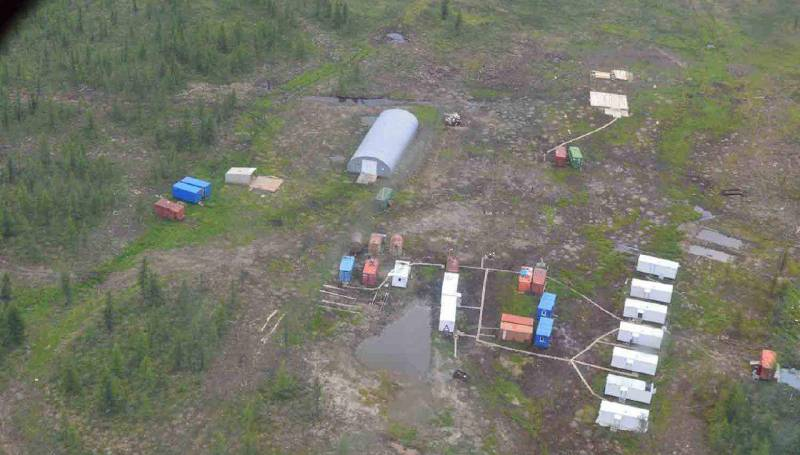 CORPORATE STRUCTURE

Cyprus-registered
ICT Group
owns 75%, Rostec used to own 25% of ThreeArc (or TriArc) Mining.

ThreeArc own
Vostok Engineering
(building and operating mine and logistics),
Krasnokamensk Metallurgical Plant
(leaching facility to produce the concentrate) and RedZem Technology (to separate the light rare earths).

Rostec is one of Russia's major rare earths users.
They transferred their 25% stake
in ThreeArc to Oleg Misevra's Zaltama Holding Ltd., Cyprus, in August 2019. Zaltama may be interested in Tomtor's niobium, but so far act as pure investor.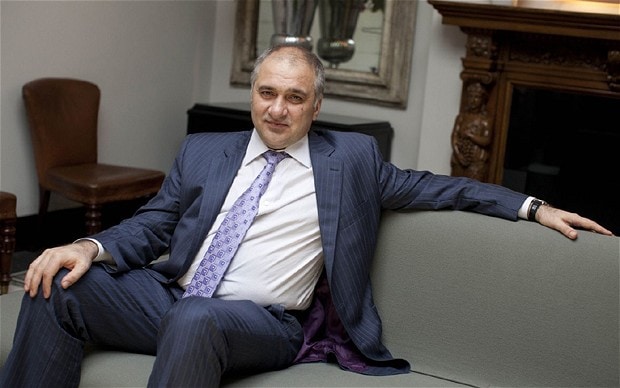 ICT Group is owned by Alexander Nesis, who is founder and also major shareholder of London listed gold and silver company
Polymetal International PLC
, where Nesis' brother Vitaly is CEO.


65% of Polymetal's shares are listed on Russia's and London's stock exchanges. Polymetal's market capitalisation is ca. GBP 6 billion, ~US$ 7.8 billion.

FINANCE

The total capital expenditure for the whole Tomtor project we estimate to be ca. US$ 1.3 billion.


VEB.RF
, a Russian state development fund, formerly known as Vnesheconombank, agreed to finance start-up cost of RUB 1.5 billion (~US$ 23.7 million) and signed loan agreements directly with Vostok Engineering and Krasnokamensk Metallurgical Plant.

Further financing from VEB.RF, however, will require additional partners and financial institution commitments.

Alexander Nesis net worth is US$ 3 billion. However, he is unlikely to sink ⅓ of his fortune into Tomtor alone. He'd also tap shareholders of London listed Polymetal for that.

Polymetal's other shareholders, however, invest in Polymetal as a gold and silver company, and not as a rare earth / chemical company.

Hence Polymetal CFO Nazimok
tried to explain to the market
a
possible investment
of Polymetal in Tomtor.

Polymetal has since acquired a minority share in ThreeArc Mining. Essentially, Alexander Nesis bought, what he already owns.


CONCLUSION

Even though deemed of national importance, Tomtor seems to have the very same issues other RE projects suffer from:

- Remote location
- Logistics and environmental issues
- Financing problems
- Feasibility concerns
- Lack of know-how to separate all lanthanides, only part

If Polymetal can convince shareholders that Tomtor is a good investment, then perhaps Polymetal can join VEB.RF and Nesis' banks (Nomos-Bank and Khanty-Mansi Bank) in financing Tomtor, if feasibility of the project can be demonstrated.