US Dependence on China's Rare Earth
18 01 22 05:50
The US dependence on China in rare earth should be viewed in combination with rare earth permanent magnets, particularly neodymium-iron-boron magnets (NdFeB).
While the US are China's second largest export market for NdFeB magnets, in terms of rare earth the US market does not really matter.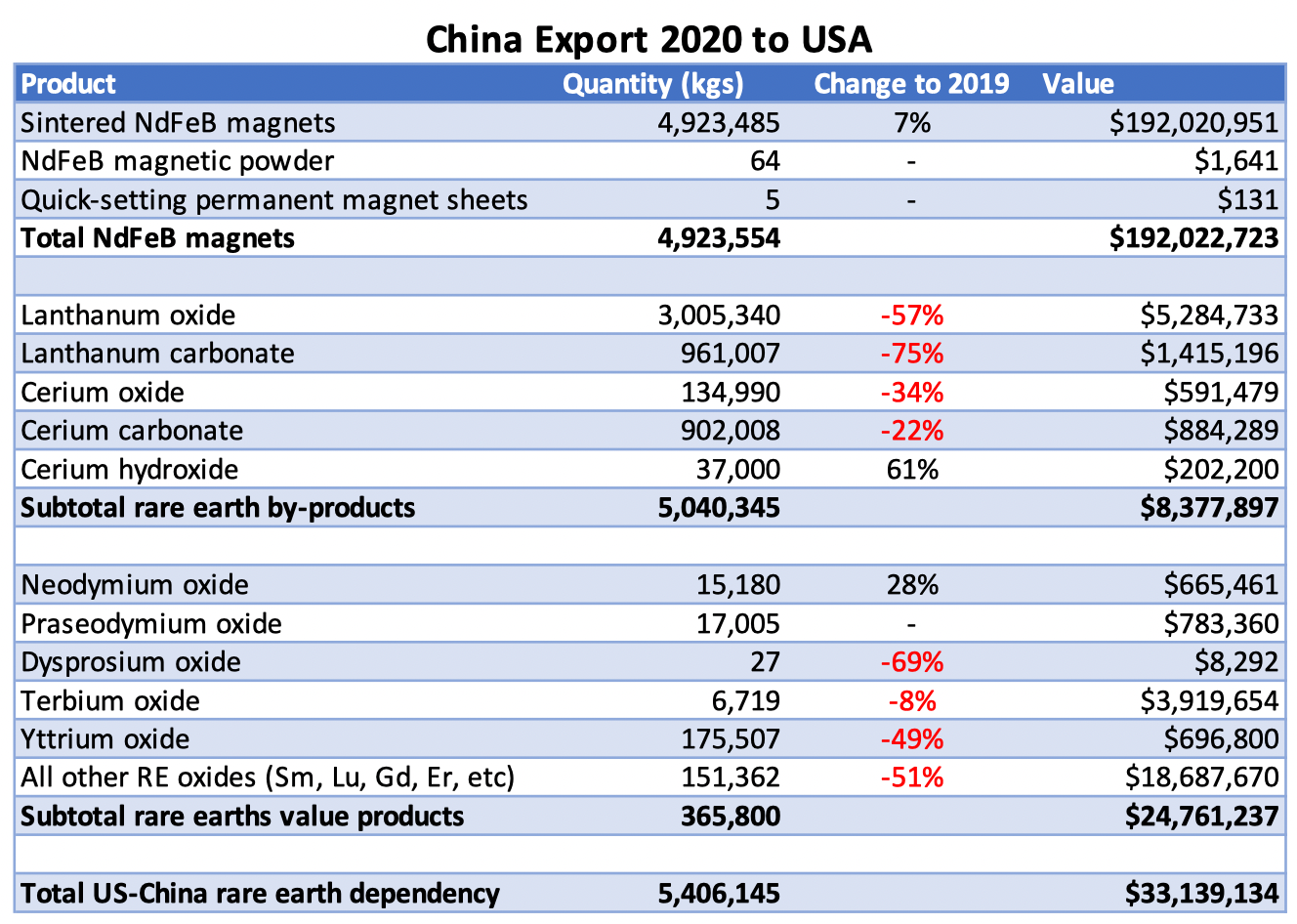 Policy makers in Washington are perhaps surprised, just how far the de-industrialisation of the US has progressed.